BOOK REVIEW
Cornered: The New Monopoly Capitalism & The Economics of Destruction, Author: Barry Lynn.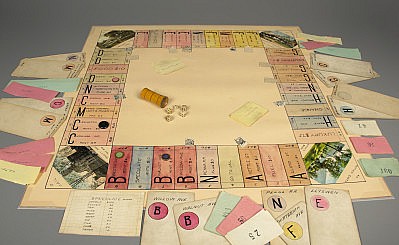 By Nick Cassella – The year was 1904, and Lizzie Maggie wanted to create a board game that acted as "a harsh criticism of wealth disparity." Upset by the the inequality around her, Maggie aspired to ridicule and condemn the dire outcomes of unbridled capitalism. So she constructed the Landlord's Game, which intended to educate players on the rules and regulations of realty and taxation. Eventually, it ended up being the precursor to the game-which-nobody-ever-finishes, Monopoly.
A long time has passed since then and it's safe to say that Maggie's hope has not been realized. Monopoly's creator would look at today's economic landscape and be disheartened.
It appears as if Hasbro is trying to draw attention to Monopoly's original purpose by releasing a new "cheaters edition" this autumn.
The cheaters edition follows the rules of classic Monopoly, except this version encourages players to break them…They encourage players to cheat in various ways, from collecting rent on another player's property or stealing money from the bank.