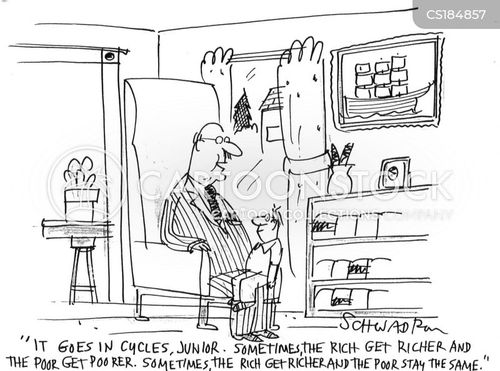 By Jessica Leber – As inequality has grown over the last several decades, the United States has become a nation where a few are making it, and the many are being left behind.
Poverty and elite wealth are in. The working middle class is out.
Should everyone get a minimum inheritance at birth? How about a government-guaranteed income or job? In the face of a growing income gap, we may need to get revolutionary.
The U.S. ranks among the lowest among developed countries for upward mobility, despite clinging to the mythology of Horatio Alger.
Technology, globalization, and political choices all play a role. The current debate is over how much of each. What's at stake is our future.
Experts don't know what a poor person needs. But guess who does? Poor people.
Where you grow up shapes your adult wellbeing, especially if you're poor—which is why we should worry that communities are more segregated than ever.
For all the talk from both sides of the aisle, we have the makings of another mostly meaningless election buzzword. more> http://goo.gl/gM6Uc9