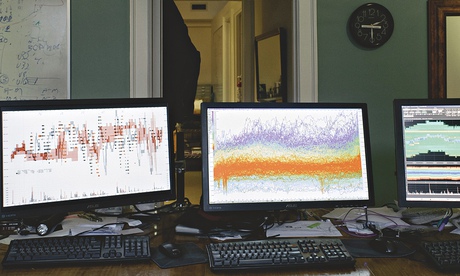 By Andrew Smith – The algorithms at the heart of this world were run not by finance or programming people, but by "quants": quantum physicists, climate scientists, theoretical mathematicians.
Some of the most formidable minds in the world were now employed in a technological arms race, a hidden war stalked by million-dollar predator algorithms that could swarm those of the larger, slower players – typically, pension and mutual funds – in the same way a shoal of piranhas might an ox, cutting them to shreds and pocketing the profits.
The regulators couldn't keep up. If they tried, the algos simply mutated. In the last seven years, the trading environment has changed out of all recognition, spurred largely by the introduction of new regulation at the end of 2007.
Designed to increase transparency, this forced brokers to offer clients the best possible price across all 13 US exchanges, meaning that price information had to be synchronised – a fiercely difficult technical challenge that rendered the market hard to monitor and abruptly brought Einsteinian physics into play, as data raced between exchanges at light speed. more> http://tinyurl.com/nhhelnv
Related>