BOOK REVIEW
Republic [2, 3, 4, 5], Author: Plato [2, 3, 4, 5].
The Art of the Deal, Author: Donald Trump.
The True Believer, Eric Hoffer.
It Can't Happen Here, Author: Sinclair Lewis.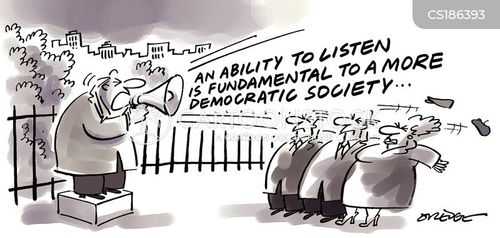 By Andrew Sullivan – A passage in Plato's Republic has unsettled — even surprised — me from the moment I first read it in graduate school.
The passage is from the part of the dialogue where Socrates [2, 3, 4, 5] and his friends are talking about the nature of different political systems, how they change over time, and how one can slowly evolve into another. And Socrates seemed pretty clear on one sobering point: that "tyranny is probably established out of no other regime than democracy."
Part of American democracy's stability is owed to the fact that the Founding Fathers had read their Plato. To guard our democracy from the tyranny of the majority and the passions of the mob, they constructed large, hefty barriers between the popular will and the exercise of power. Voting rights were tightly circumscribed …
The Senate's structure (with two members from every state) was designed to temper the power of the more populous states, and its term of office (six years, compared with two for the House) was designed to cool and restrain temporary populist passions.
The Supreme Court, picked by the president and confirmed by the Senate, was the final bulwark against any democratic furies that might percolate up from the House and threaten the Constitution. This separation of powers was designed precisely to create sturdy firewalls against democratic wildfires.
We all now have our own virtual newspapers on our Facebook newsfeeds and Twitter timelines — picking stories from countless sources and creating a peer-to-peer media almost completely free of editing or interference by elites. This was bound to make politics more fluid.
Political organizing — calling a meeting, fomenting a rally to advance a cause — used to be extremely laborious. Now you could bring together a virtual mass movement with a single webpage. It would take you a few seconds … more> http://goo.gl/RaBlWd