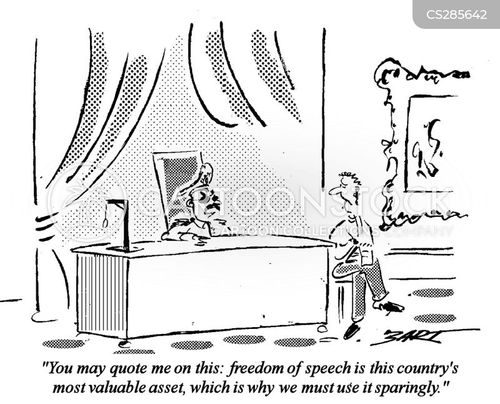 Economist – Free speech is under attack in three ways.
First, repression by governments has increased. Several countries have reimposed cold-war controls or introduced new ones.
Second, a worrying number of non-state actors are enforcing censorship by assassination.
Third, the idea has spread that people and groups have a right not to be offended. This may sound innocuous. Politeness is a virtue, after all.
Since offence is subjective, the power to police it is both vast and arbitrary. Nevertheless, many students in America and Europe believe that someone should exercise it.
So it is worth spelling out why free expression is the bedrock of all liberties.
Free speech is the best defense against bad government. Politicians who err (that is, all of them) should be subjected to unfettered criticism. Those who hear it may respond to it; those who silence it may never find out how their policies misfired.
In all areas of life, free debate sorts good ideas from bad ones. Science cannot develop unless old certainties are queried. Taboos are the enemy of understanding.
The law should recognize the right to free speech as nearly absolute. Exceptions should be rare.
Blasphemy laws are an anachronism.
A religion should be open to debate. Laws against hate speech are unworkably subjective and widely abused. Banning words or arguments which one group finds offensive does not lead to social harmony. On the contrary, it gives everyone an incentive to take offence—a fact that opportunistic politicians with ethnic-based support are quick to exploit. more> http://goo.gl/xXhTtN