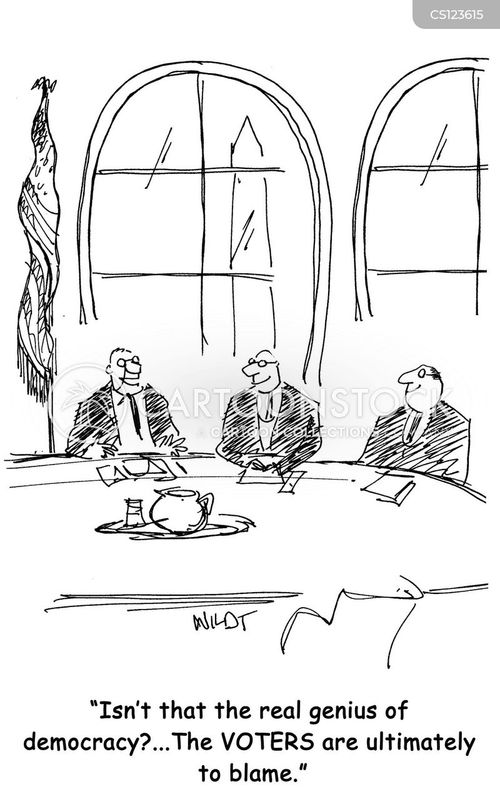 By Ned Resnikoff – To both the democratic socialist candidate and the Occupy Wall Street anarchist, true democracy is all about expressing the unalloyed will and wisdom of the people. That's the source of its value.
If democracy is little more than a conduit for the will of the people (which is good), then anything that obstructs the popular will is anti-democratic (and therefore bad).
But a sentimental attachment to the popular will isn't just primitive; it's dangerous. Even in a democratic system, the will of the people is not a sound guide for political decision-making. It's a fantasy, and democracy is better off without it.
A good share of democracy's value comes from its ability to resolve political disputes non-violently. Democratic institutions also provide a check on the ability of one faction to arbitrarily dominate another.
Of course, it is entirely possible for a majority to dominate a minority through popular vote — which is part of why so many democratic governments have institutions designed to thwart pure majoritarianism.
There is also good reason to believe that democracy is better than other systems of government at ensuring an equitable distribution of public goods. Because leaders in a democracy need to win the support of majorities in order to retain power, they need to act in a way that satisfies large portions of the electorate.
Autocrats, because they rely on much smaller coalitions to maintain and exercise power, need only wield the state's power on behalf of a small coterie.
Democracy matters, but not because it acts as a medium for the public's collective consciousness. It matters because it is the best system we've invented for distributing wealth, maintaining peace, and preventing one portion of society from falling beneath the yoke of another. more> https://goo.gl/tnb3gK
Related>