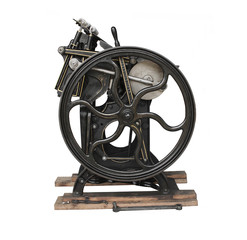 By Prateek Raj – Until the end of the fifteenth century, impartial institutions like courts and police that serve all parties generally—so ubiquitous today in the developed world—weren't well developed in Europe. In such a world without impartial institutions, trade often was (is) heavily dependent on relationships and conducted through networks like merchant guilds.
Such relationship-based trade through dense networks of merchant guilds reduced concerns of information access and reliability. Not surprisingly, because the merchant guild system was an effective system in the absence of strong formal institutions, it sustained in Europe for several centuries.
In developing countries like India, lacking in developed formal institutions, networked institutions like castes still play an important role in business.
If information access is poor (lack of transparency) or businesses don't adopt reliable business practices (poor financial reporting or opaque quality standards), these deficiencies at the business level can make customers and investors question the reliability of new businesses.
Politicians, like medieval rulers, may be more willing to enter into a nexus with dominant businesses, like medieval merchant guilds, if 1) market frictions or 2) lack of incentives make the economy dependent on such businesses. more> https://goo.gl/faiBJ4