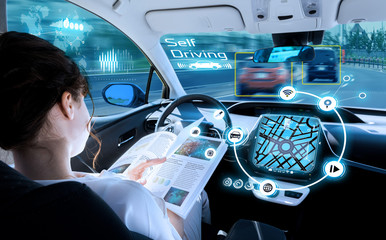 By Greg Bohl – Blockchain technology isn't just for Bitcoin: It's driving into several other industries at a breath-taking velocity.
It's now well established for financial markets and digital identification, with other major industries such as healthcare and insurance companies in fast pursuit.
Emerging areas for Blockchain are also diverse, covering areas such as energy, where micro-grid producers see Blockchain as a method to keep track of the energy generated. Blockchain itself is evolving as well, with Blockchain 2.0 promising even more functionally for broader groups by introducing new applications.
Blockchain can also be used throughout the automotive industry. Automotive applications range from revolutionizing the supply chain to authenticating ride sharing for a passenger and the vehicle owner. However, the clearest overall group of opportunities for automotive targets the critical functions autonomous vehicles perform when under their own control. more> https://goo.gl/kLU7zr