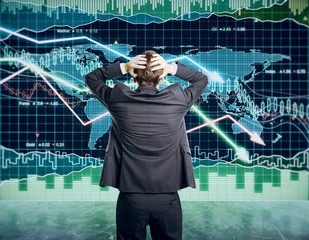 By David Wessel – It was 10 years ago, on Aug. 9, 2007, that France's BNP Paribas suspended withdrawals from three funds that held U.S. mortgages, a move seen in hindsight as the first tremor of the global financial crisis that shook the world economy.
So this seems a good moment to ask if we are ready for the next financial crisis. The short answer is: No.
Dodd-Frank created a way to "resolve" (that is, wipe out the shareholders, convert some debt to equity and sell off the pieces) of any future Bear Stearns, Lehman Brothers or AIG so that the Federal Reserve and other agencies don't have to improvise the way it did in 2008 and we don't suffer the aftershocks of a Lehman-style bankruptcy. This "orderly liquidation authority" is under assault from Republicans in Congress. My bet is that it will survive, but we really won't know how well this new mechanism works until it has been tested.
The politics of responding to an economy-shaking financial crisis are never easy: What's needed to protect the economy from another Great Depression will never be popular politically because it looks like bailing out the very folks who created the problem in the first place. more> https://goo.gl/btZKrd
Related>