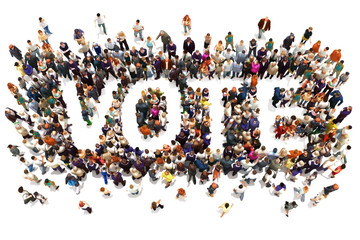 By Joseph P. Williams – The willingness to buck convention, smash important precedents and use Twitter like a shotgun has historians and analysts considering whether the impulsive CEO president, unbound by political customs and arguably unaware of limits to his authority, has redefined the office for his successor while tailoring it for himself.
"Trump was elected to blow up the office," says Jeremi Suri, a historian and scholar at The University of Texas-Austin. Mission accomplished, Suri says – but at a price, for the Republican Party, the president's own legacy and perhaps American democracy.
"You're going to see something about presidential reforms coming out of this horrible period we're in right now," Suri says. Trump, he says, has destroyed "the myth of a true government outsider" running the country, and likely has paved the way for an experienced outsider, like a governor or low-profile congress member, to take his place.
In the next election cycle, "we're likely to see a full sweep – a new Congress intent on curbing presidential power and recalibrating the checks and balances."
"The Trump style of the presidency has only resonated with about 30 to 35 percent of the public," says Jonathan Turley, who notes that a president's public-approval rating is directly proportional to his or her leverage with Congress. That means Trump is operating at a power deficit, he adds, and therefore "I'm not sure that future presidents would view this administration as a model to replicate." more> https://goo.gl/Dv7Dwn