The Democratic Party is looking for a way forward. In North Carolina, they're betting big on redistricting.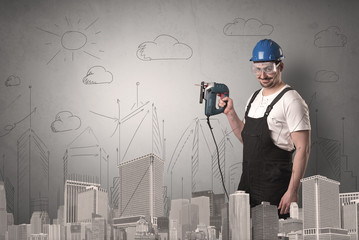 By Seth Cline – In many ways, North Carolina is a case study of the Democrats' misfortune.
The party ran the state for decades, and now holds barely a third of its legislative seats. Though Roy Cooper, a Democrat, won the governor's race in 2016, Republicans in the legislature have curtailed his executive powers and overridden his vetoes – including that of the state's budget in June.
To win back seats, many Democrats nationwide are turning to issues such as single payer health care or populism. But Roy Cooper and North Carolina Democrats' new campaign, called "Break the Majority," focuses primarily on the issue of partisan redistricting.
"The Republicans spent decades preparing themselves for the moment they found themselves in the majority," Wayne Goodwin says. "I'm not gonna discuss in detail our long game efforts but it is clear that we have learned what is needed to battle in the political arena these days." more> https://goo.gl/Udftxv