BOOK REVIEW
Nudge: Improving Decisions about Health, Wealth and Happiness, Authors: Richard Thaler and Cass Sunstein.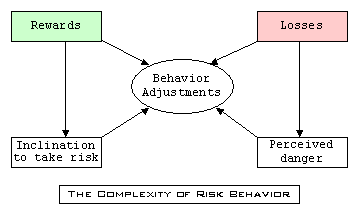 By Eshe Nelson – Sorry to say it, but you're not perfect. We like to believe that we are smart, rational creatures, always acting in our best interests. In fact, dominant economic theory these days often makes that assumption.
What was left of this illusion was further dismantled by the The Royal Swedish Academy of Sciences, who awarded the Nobel prize in economics to Richard Thaler, an American economist at the University of Chicago, for his pioneering work in behavioral economics, which examines humanity's flaws—namely, why we don't make rational economic decisions.
People can make bad economic choices based on something Thaler dubbed the "endowment effect," which is the theory that people value things more highly when they own them. In other words, you'd ask for more money for selling something that you own than what you would be willing to pay to buy the same thing.
People experience the negative feeling of loss more strongly than they feel the positive sense of a gain of the same size. This is also impact by anchoring: If you are selling an item, your reference point is most likely to be the price you paid for something. Even if the value of that item is now demonstrably worth less, you are anchored to the purchase price, in part because you want to avoid that sense of loss.
This can lead to pain in financial markets, in particular. more> https://goo.gl/eR1B2B