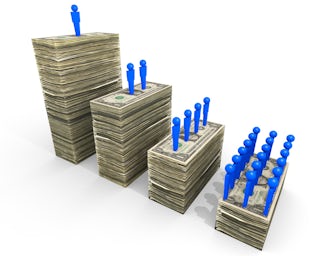 By Manuel Muñiz – Macroeconomic data from the world's advanced economies can be mystifying when viewed in isolation. But when analyzed collectively, the data reveal a troubling truth: without changes to how wealth is generated and distributed, the political convulsions that have swept the world in recent years will only intensify.
Most of the wealth created since the 2008 crisis has gone to the rich.
Employment, too, seems to be performing in anomalous ways. For example, most employment growth has been in high-skill or low-skill occupations, hollowing out the middle. Many of the people who once comprised the Western middle class are now part of the middle-lower and lower classes, and live more economically precarious lives than ever before.
The fundamental consequence of this is that wages are no longer performing the central re-distributive role they have played for decades. Simply put, gains in capital productivity are not being translated into higher median incomes, a breach of the social contract on which liberal economies rest.
The debate about solutions has only just begun. Reducing economic inequality will require reforms of education and taxation, with the tax burden shifting decisively from labor to capital. more>