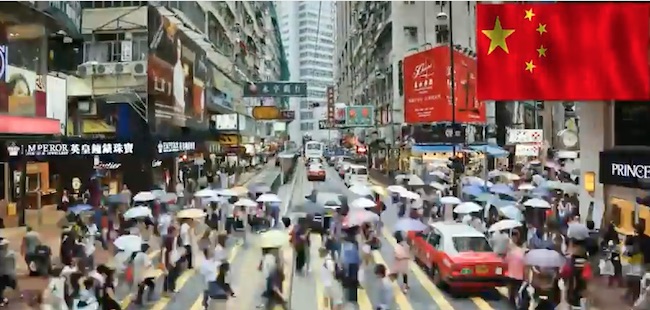 By Gwynn Guilford – The "China is taking over the world" meme is a perennial one.
As usual, this argument overlooks what's happening within China's borders. That includes: a credit-driven growth model that has left debt growing faster than the economy, the continued dominance of inefficient state-owned enterprises (SOEs) at the expense of dynamic private firms, and a fiscal system that depends on a housing bubble to sustain it.
David Ignatius bemoans the rail line buildout connecting China to Europe and Eurasia while bypassing US-controlled sea lanes, but by exporting its short-term growth formula for wasteful investments abroad, Xi Jinping is compounding the already huge risk that befouls China's financial system.
Thanks to China's size, running even a slight surplus means foisting massive deficits on its trade partners, as well as the debt and unemployment that accompany those, as we've argued before. And as Xi's goal of self-sufficiency and manufacturing-export dominance—articulated in the Made in China 2025 plan, which focuses on Chinese dominance of artificial intelligence, robotics, and other high-tech sectors—makes clear, it's not just BRI (Belt and Road Initiative) countries that will be on the receiving end of Chinese mercantilism.
The core problem for China is: Power doesn't guarantee competence. And Xi's handling of the domestic economy in the past half-decade suggests a dearth of the latter. more>