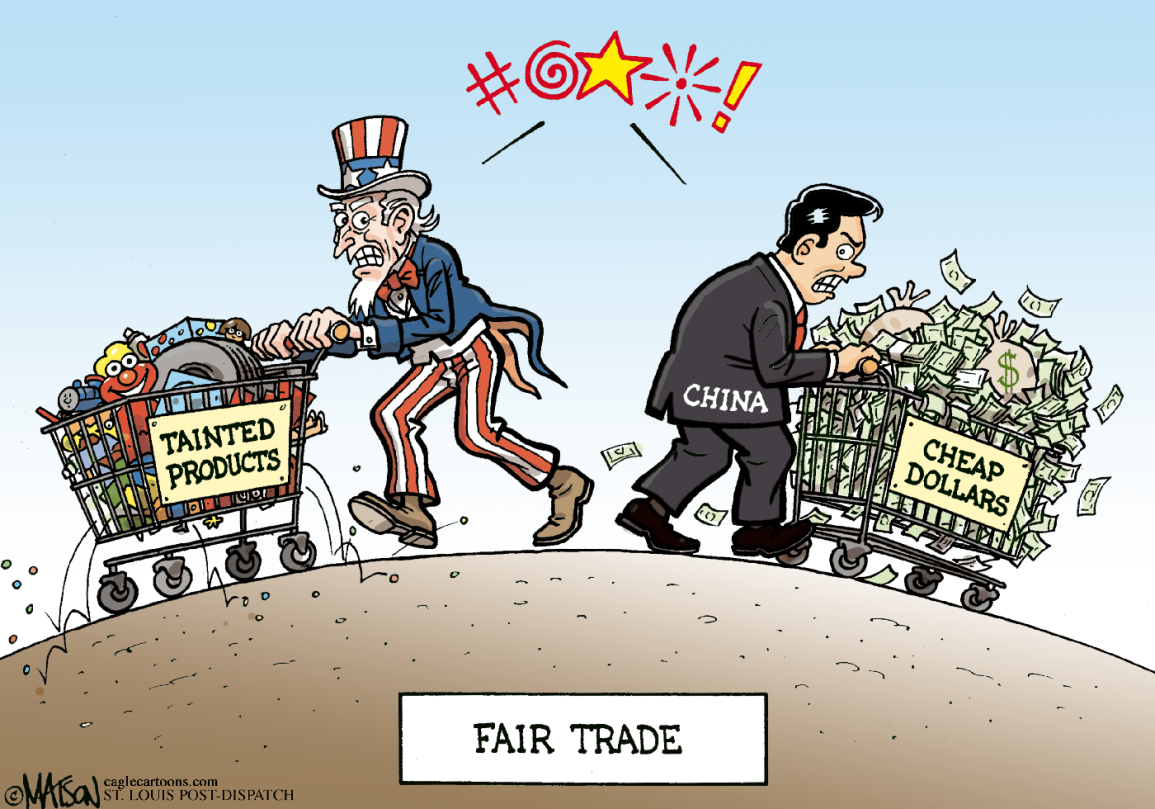 By Liz Mair – Not everyone in the U.S. feels that they've personally benefited from free trade. But the odds are, they have – they just don't recognize it. The trend toward globalization is irreversible and tariffs designed to try will only cause pain for consumers in the form of lost jobs and higher prices for basic goods.
Remember that Trump sees an incomplete picture of free trade. He sees only people who have overwhelmingly lost thanks to free trade, instead of the more accurate picture of an America that has overwhelmingly won thanks to trade deals. And anyone who has studied Trump's public pronouncements regarding policy over many decades knows that Trump really is anti-free trade at his core – and has been for a long, long time now.
Though his natural tendencies can be temporarily parked by persuasive arguments by people he trusts on economic policy topics.
Within the administration, the only people who seem to fit that bill, where trade is concerned, are economic adviser Gary Cohn and Treasury Secretary Steven Mnuchin, who are committed to reminding Trump especially of the link between free trade and a robust stock market, and how moderation on trade protectionism ties into stock market resilience.
Basically everyone else is protectionist, neutral, or their opinion on financial matters doesn't carry that much weight with Trump. more>