Operationalizing CSV Beyond The Firm
BOOK REVIEW
How to Fix Capitalism and Unleash a New Wave of Growth, Authors: Michael E. Porter, Mark Kramer.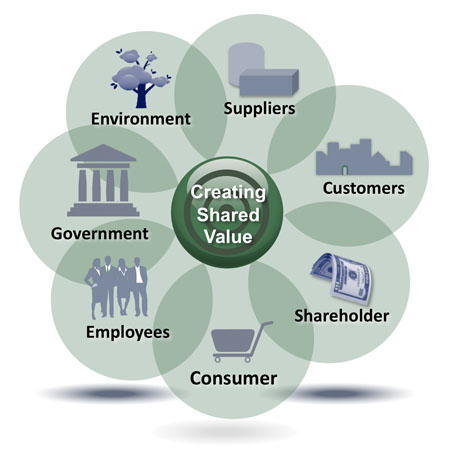 By Henning Meyer – Under the CSV concept, firms participate in different markets to create social and economic value but Porter and Kramer do not analyse the nature of markets nor do they provide any explanation for how the creation of social value via market mechanisms is necessarily rooted in the social nature of markets themselves.
The standard neoclassical model of transactional markets that are driven by purely rational players is an ideal type in Max Weber's sense, i.e. an abstract model not to be found in this pure form. Any approach assuming the creation of social value by market mechanisms, however, should provide a deeper understanding of the social nature of markets themselves. This is a crucial backdrop to defining, creating and measuring social value: it is dependent on this context.
On this basis, in a further step, it is vital to develop an understanding of public policy and the government's role in markets. Public policy's character is not limited to basic regulation and market-fixing where market mechanisms left to themselves would produce externalities.
Government policy, moreover, aims at market creation and incentive shaping. Understanding the interplay between companies and governments in markets that themselves are social in nature is therefore fundamentally important to understand social value and to move beyond the narrow organzational focus of Porter and Kramer. On this basis, in addition to the three operational dimensions within firms that Porter and Kramer describe, CSV can be more broadly operationalized using a corporate diplomacy approach and the tools of non-market strategy to provide a more holistic and comprehensive view of the CSV process.
There has been significant criticism undermining the academic credibility
of CSV and the way in which Porter and Kramer present their work. In essence, these criticisms refer to the originality of CSV as well as the concept being superficial about a company's role in society and naïve about the trade-offs between social and economic goals and business compliance.
There is also a question about shared value itself. It is clear what the economic value part of shared value is: a better bottom line for corporations. But beyond the obvious win-win situations, what is social value and how does one define and measure it?
What are the trade-offs involved? (pdf) more>