BOOK REVIEW
Enlightenment Now, Author: Steven Pinker.
Modern Prometheus: Editing the Human Genome with Crispr-Cas9, Author: Jim Kozubek.
The Will to Knowledge, Author: Michel Foucault.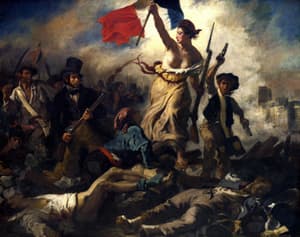 By Jim Kozubek – Progress creates the illusion that we are moving toward deeper knowledge when, in fact, imperfect theories constantly lead us astray.
The conflict is relevant in this age of anti-science, with far-Right activists questioning climate change, evolution and other current finds. But is that really bad? Nineteenth-century Romanticism was the first movement to take on the Enlightenment – and we still see its effects in such areas as environmentalism, asceticism and the ethical exercise of conscience.
In our new era of Enlightenment, we need Romanticism again.
With science becoming a brutal game of market forces and patent controls, the skeptics and Romantics among us must weigh in, and we already are. In one study that provides free genome sequencing for newborns, only 7 per cent of parents wanted to take part, suggesting that the public is cautious about how data might be abused by insurers, business and government.
Pinker's solution to the distortion is investing science with secular humanism, an elastic concept of goodness that plies against financial pressures. But can we depend on technologists for such a benevolent spirit?
Right now, in biotech, only the market rules.
Modern-day Romantics have a right to be concerned about the motives of scientists, if not of science itself. more>