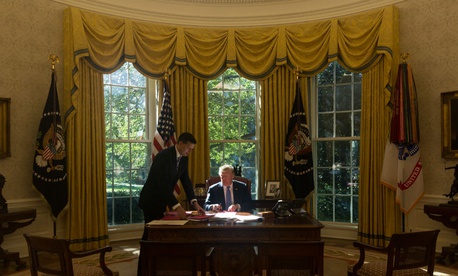 By Dannielle Blumenthal – It is no secret that the vast majority of Washingtonians dislike our current president.
But you do not have to like the president to serve well, to make your agency more functional, and to deliver great service to the American public. Because whatever program I was working on, it had little or nothing to do with the president and everything to do with the citizen. The more effectively and efficiently I contributed, and helped others to contribute, the better we served the taxpayers, who too often are forgotten in all the discord.
Many conflicts in government really are about ideological differences and beliefs that are fervently held. Others are about personality differences. Still others have to do with money, status, and power. Many are a mixture of all of these.
But most federal employees aren't having these power struggles.
Most civil servants, at least, can serve a president they don't like. But if doing you job under this president means violating your personal beliefs and principles, then I would argue it's incumbent upon you to find another place to work outside of government. more>