Digital Enterprise Industry Solutions for Rail Systems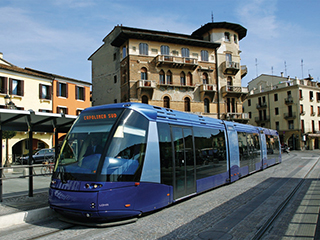 Siemens – Increasing complexity of the rail industry requires systems-driven approaches to product development that combine systems engineering with integrated product definition. Our Digital Enterprise Industry Solutions unify product development with manufacturing to provide functional networking, advanced modeling and simulation, and an intuitive user experience.
Rail transport is a key element in the mobility of communities, moving citizens and goods in comfort and safety while minimizing environmental impact.
Rail transport can be a source of noise, vibration and pollution. It can event present a nuisance or threat to surrounding infrastructure. Whether you are manufacturing train, tram, metro, subway, light rail or monorail systems, our solutions offer a comprehensive, integrated design, simulation and manufacturing environment for developing rail systems.
Managing pass-by-noise of rail transport is a constraint in cities with dense populations. Performance and reliability of rail systems also present operational concerns. Our rail design, simulation and testing solutions optimize noise and vibration comfort.
Our solutions enable you to make smart design decisions so that your rail systems carry people and freight cleanly, efficiently and quietly. more>