Swiss furniture maker produces innovative seating and tables following Industry 4.0 concepts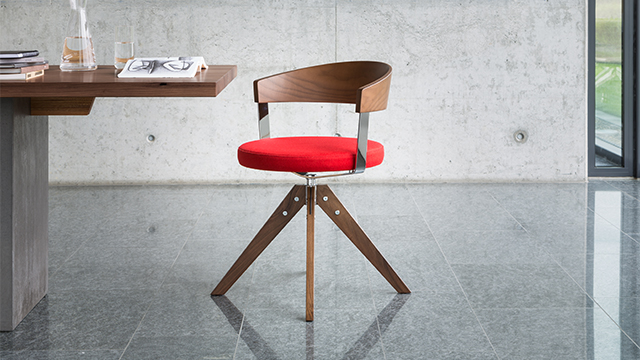 Girsberger – Since Girsberger AG's development of an infinite height adjustment mechanism for stools patented in 1910, the company has been turning out novel and often groundbreaking seating solutions. Since it was established as a wood turning shop in Zurich, Switzerland, in 1889, the furniture manufacturer has been producing innovative seating and tables with outstanding ergonomics, resilience and durability for offices as well as dining rooms.
To remain internationally competitive with this portfolio in a country such as Switzerland with its high infrastructure and labor costs as well as an adverse exchange rate is in itself quite a challenge.
"Combining sophisticated, original design and functionality with maximum practical benefits, we create tomorrow's classics," says Michael Girsberger. He is heading the Switzerland-based group with subsidiaries in the European Union and Turkey in the family's fourth generation. "This requires an uncompromisingly honest use of materials as well as precision in manufacturing with high craftsmanship." more>
Related>