And What Comes in Its Wake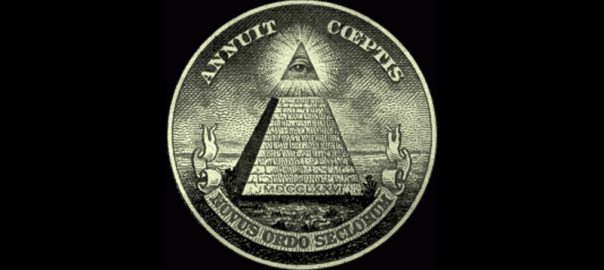 By Richard Haass -A stable world order is a rare thing. When one does arise, it tends to come after a great convulsion that creates both the conditions and the desire for something new. It requires a stable distribution of power and broad acceptance of the rules that govern the conduct of international relations. It also needs skillful statecraft, since an order is made, not born. And no matter how ripe the starting conditions or strong the initial desire, maintaining it demands creative diplomacy, functioning institutions, and effective action to adjust it when circumstances change and buttress it when challenges come.
Eventually, inevitably, even the best-managed order comes to an end. The balance of power underpinning it becomes imbalanced. The institutions supporting it fail to adapt to new conditions. Some countries fall, and others rise, the result of changing capacities, faltering wills, and growing ambitions. Those responsible for upholding the order make mistakes both in what they choose to do and in what they choose not to do.
But if the end of every order is inevitable, the timing and the manner of its ending are not. Nor is what comes in its wake. Orders tend to expire in a prolonged deterioration rather than a sudden collapse. And just as maintaining the order depends on effective statecraft and effective action, good policy and proactive diplomacy can help determine how that deterioration unfolds and what it brings. Yet for that to happen, something else must come first: recognition that the old order is never coming back and that efforts to resurrect it will be in vain.
As with any ending, acceptance must come before one can move on.
Although the Cold War itself ended long ago, the order it created came apart in a more piecemeal fashion—in part because Western efforts to integrate Russia into the liberal world order achieved little. One sign of the Cold War order's deterioration was Saddam Hussein's 1990 invasion of Kuwait, something Moscow likely would have prevented in previous years on the grounds that it was too risky. Although nuclear deterrence still holds, some of the arms control agreements buttressing it have been broken, and others are fraying.
The liberal order is exhibiting its own signs of deterioration. Authoritarianism is on the rise not just in the obvious places, such as China and Russia, but also in the Philippines, Turkey, and eastern Europe. Global trade has grown, but recent rounds of trade talks have ended without agreement, and the World Trade Organization (WTO) has proved unable to deal with today's most pressing challenges, including nontariff barriers and the theft of intellectual property.
Resentment over the United States' exploitation of the dollar to impose sanctions is growing, as is concern over the country's accumulation of debt. more>