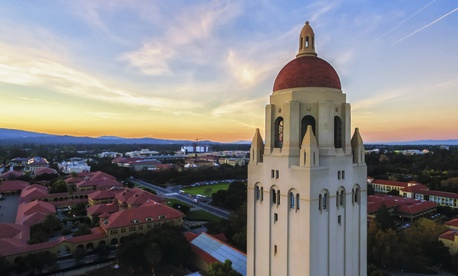 By Christopher Boone – By my analysis of data from the U.S. Patent Office, Santa Clara County, California, is sprinting ahead of the country. Between 2000 and 2015, more than 140,000 patents were granted in Santa Clara County. That's triple the number for second-ranked San Diego County.
Four other counties in California – Los Angeles, San Mateo, Alameda and Orange – make the top 10.
These counties are in large metropolitan areas that are known as technology and innovation centers, including San Francisco, San Diego, Boston and Seattle. The other metro areas in the top 10, not the usual tech-hub suspects, are Greater Los Angeles, Detroit and Phoenix.
Besides large concentrated populations, these metro areas share two other ingredients that support innovation. All of them have one or more leading research universities and a large proportion of college-educated people.
Santa Clara County is home to Stanford University, an institution that has become synonymous with the high-tech and innovation economy of Silicon Valley.
Stanford's rise as a world-class research university coincided with a rapid increase in federal and military spending during the Cold War. The university's suburban location gave it an advantage, too, by providing land for expansion and for burgeoning high-tech companies. Stanford's leadership aggressively courted research opportunities aligned with the priorities of the military-industrial complex, including electronics, computing and aerospace.
Another common trait about most of these centers of innovation is the jaw-dropping cost of housing.
Competition for higher-wage talent pushes up housing and other costs in these innovation centers. Although housing prices increased in greater Boston, Phoenix and Detroit, they remained relative bargains compared to the West Coast.
In my view, one way to unleash innovation would be to tap into the rich diversity of students, faculty and communities at two- and four-year colleges beyond the typical top 100 research institutes. more>