Capitalism emerged in the interstices of feudalism and Paul Mason finds a prefiguring of postcapitalism in the lifeworld of the contemporary European city.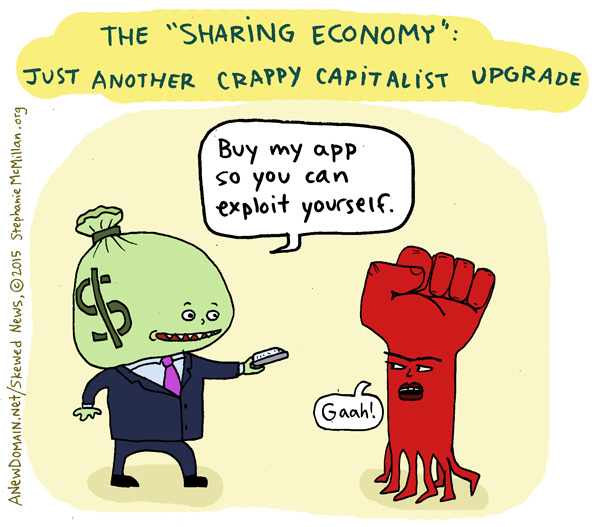 By Paul Mason – Raval, Barcelona, March 2019. The streets are full of young people (and not just students)—sitting, sipping drinks, gazing more at laptops than into each other's eyes, talking quietly about politics, making art, looking cool.
A time traveler from their grandparents' youth might ask: when is lunchtime over? But it's never over because for many networked people it never really begins. In the developed world, large parts of urban reality look like Woodstock in permanent session—but what is really happening is the devalorization of capital.
But just 20 years after the roll-out of broadband and 3G telecoms, information resonates everywhere in social life: work and leisure have become blurred; the link between work and wages has been loosened; the connection between the production of goods and services and the accumulation of capital is less obvious.
The postcapitalist project is founded on the belief that, inherent in these technological effects lies a challenge to the existing social relations of a market economy, and in the long term, the possibility of a new kind of system that can function without the market, and beyond scarcity.
But during the past 20 years, as a survival mechanism, the market has reacted by creating semi-permanent distortions which—according to neoclassical economics—should be temporary.
In response to the price-collapsing effect of information goods, the most powerful monopolies ever seen have been constructed. Seven out of the top ten global corporations by market capitalization are tech monopolies; they avoid tax, stifle competition through the practice of buying rivals and build 'walled gardens' of interoperable technologies to maximize their own revenues at the expense of suppliers, customers and (through tax avoidance) the state. more>