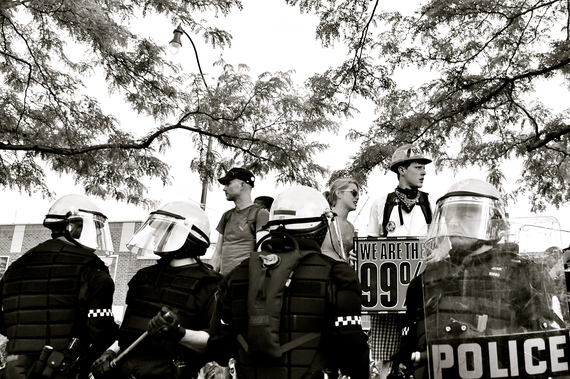 By William A. Galston – Ever since Aristotle examined the relationship between class structure and regimes of government, political scientists have understood that a strong middle class is the foundation of stable constitutional governance. The reason is straightforward: in societies divided into the rich few and the many poor, class warfare is inevitable.
The rich will use the state to defend what they have; the poor, to gain a bigger share. Sometimes this will be through majoritarian democracy, but is often led by a strongman claiming to act in the people's name.
By contrast to either of these ambitions, the middle class tends more to prize the rule of law and to seek incremental rather than radical change.
Through much of human history, class structure was a product of chance and force, not policy. Because economic growth as we know it today existed neither in theory nor reality, economies were understood as zero-sum games. Political communities gained through plunder and conquest (or imperial tribute); economic classes gained through redistribution.
It is only during the past three centuries that long-term, secular economic growth, from which in principle all can gain, was conceptualized and realized as part of humankind's lived experience.
There was nothing natural or automatic about this process. The vibrant markets on which growth depends are systems of rules backed by public power as well as social norms. Wise policies are needed to ensure that the fruits of growth are widely shared. When these conditions are satisfied, market economies tend to generate not only broad improvements in living standards but also growing middle classes that the poor can hope to enter.
Market-driven economic growth tends therefore to support constitutional governance in its modern form, combining elements of majoritarian democracy with protected individual rights and liberties. more>