Why the Middle East Is More Combustible Than Ever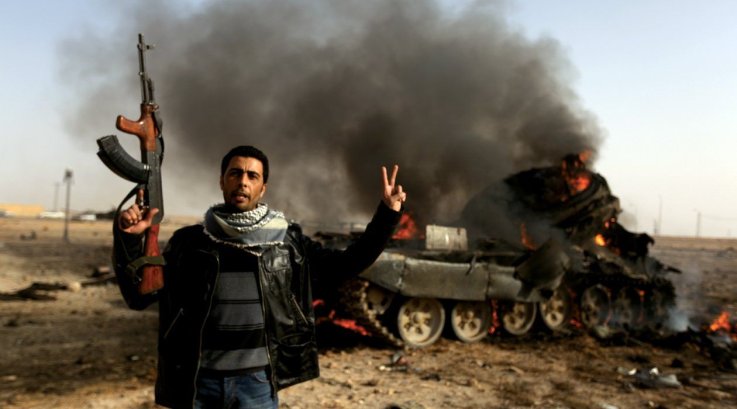 By Robert Malley – The war that now looms largest is a war nobody apparently wants.
A conflict could break out in any one of a number of places for any one of a number of reasons. Consider the September 14 attack on Saudi oil facilities: it could theoretically have been perpetrated by the Houthis, a Yemeni rebel group, as part of their war with the kingdom; by Iran, as a response to debilitating U.S. sanctions; or by an Iranian-backed Shiite militia in Iraq.
If Washington decided to take military action against Tehran, this could in turn prompt Iranian retaliation against the United States' Gulf allies, an attack by Hezbollah on Israel, or a Shiite militia operation against U.S. personnel in Iraq. Likewise, Israeli operations against Iranian allies anywhere in the Middle East could trigger a regionwide chain reaction. Because any development anywhere in the region can have ripple effects everywhere, narrowly containing a crisis is fast becoming an exercise in futility.
The Middle East has become the world's most polarized region and, paradoxically, its most integrated. That combination—along with weak state structures, powerful nonstate actors, and multiple transitions occurring almost simultaneously—also makes the Middle East the world's most volatile region. It further means that as long as its regional posture remains as it is, the United States will be just one poorly timed or dangerously aimed Houthi drone strike, or one particularly effective Israeli operation against a Shiite militia, away from its next costly regional entanglement.
Ultimately, the question is not chiefly whether the United States should disengage from the region. It is how it should choose to engage: diplomatically or militarily, by exacerbating divides or mitigating them, and by aligning itself fully with one side or seeking to achieve a sort of balance.
Economically, it ranks among the least integrated areas of the world; institutionally, the Arab League is less coherent than the European Union, less effective than the African Union, and more dysfunctional than the Organization of American States. Nor is there any regional entity to which Arab countries and the three most active non-Arab players (Iran, Israel, and Turkey) belong.
Yet in so many other ways, the Middle East functions as a unified space. Ideologies and movements spread across borders: in times past, Arabism and Nasserism; today, political Islam and jihadism. more>