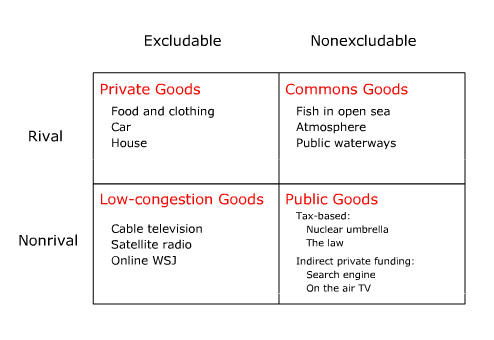 By Nicholas Gruen – Anathematized and stigmatized today, free-riders built the lion's share of the prosperity we enjoy today.
Does that mean we should 'share' or 'pirate' more copyrighted things on the internet? Not necessarily. The free rider problem is real enough.
But here's the thing. In addition to the free rider problem, which we should solve as best we can, there's a free rider opportunity. And while we whine about the problem, the opportunity has always been far larger and its value grows with every passing day.
The American economist Robert Solow demonstrated in the 1950s that nearly all of the productivity growth in history – particularly our rise from subsistence to affluence since the industrial revolution – was a result not of increasing capital investment, but of people finding better ways of working and playing, and then being copied. A little of this innovation was fostered by intellectual property rights which give temporary monopolies in technology. But much less than you'd think.
Most innovation can't be patented. And after patents expire in 20 years (it used to be less) it's open slather. We're not paying royalties to the estates of Matthew Bolton and James Watt for their refinements to the piston engine. But we're still free riding on their work. In other words, free-riding made us what we are today.
At the birth of modernity Thomas Jefferson spoke of the free rider opportunity more eloquently than any statesman then or since:
He who receives an idea from me, receives instruction himself without lessening mine; as he who lights his taper at mine, receives light without darkening me. That ideas should freely spread from one to another over the globe, for the moral and mutual instruction of man, and improvement of his condition, seems to have been peculiarly and benevolently designed by nature, when she made them, like fire, expansible over all space, without lessening their density in any point, and like the air in which we breathe, move, and have our physical being, incapable of confinement or exclusive appropriation.
Far from wanting to ignore the free rider problem, Jefferson was on top of that too, spearheading the institutionalization of intellectual property. But having done so, throughout his life, including in his administration of patents, he sought balance between dealing with the problems and seizing the opportunities presented by free riding. more>