There has been little honest reflection within the European Commission about the eurozone crisis. Until now.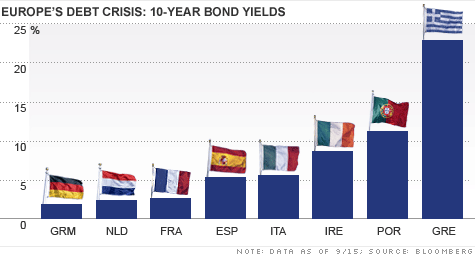 By Adam Tooze – It is not often one finds European officials quoting significant moments from pop culture, let alone an outgoing director-general for economic and financial affairs—the European Commission's most senior economics official—quoting Ridley Scott's Blade Runner. But that is how Marco Buti introduces a recent piece summing up his period in office between 2008 and 2019.
Buti's contribution is significant as personal reflection but also because it raises the more general question of how the EU and its institutions will commemorate the tenth anniversary of the eurozone crisis.
When it came to revisiting the global financial crisis, Brussels did not hold back. In August 2017, to mark the tenth anniversary of its onset, the commission issued a statement blaming the spillover to Europe on the United States and giving itself credit for prompt action to stave off the worst. The press release was however issued on August 9th—anniversary of the failure of the French bank Paribas' US property funds.
Subprime and Lehman could be safely blamed on the US. What, however, will the European institutions make of the ten-year anniversary of the eurozone crisis and its various phases between 2010 and 2015?
Last year, addressing the European Parliament on the 20th anniversary of the introduction of the euro, the then commission president, Jean-Claude Juncker, admitted there had been a lack of solidarity with Greece. He acknowledged there had been 'reckless austerity' (l'austérité irréfléchie). But he had the gall to suggest that the commission had succumbed to the influence of the International Monetary Fund, as though the agenda of austerity and 'structural reform' had been imposed from outside.
The traumatic history of the last ten years deserves better. more>