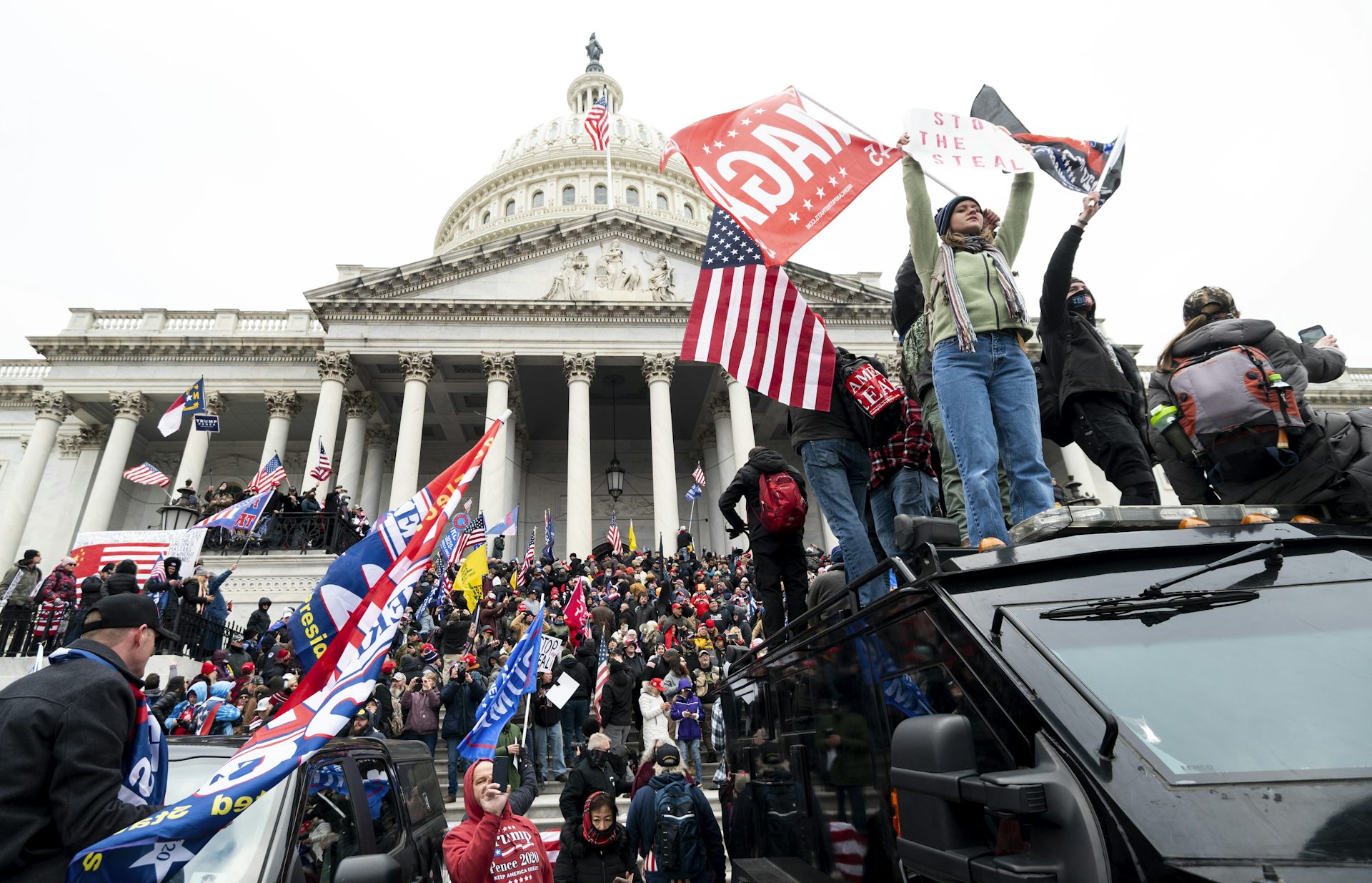 By Clayton Besaw and Matthew Frank – Did the United States just have a coup attempt?
Supporters of President Donald Trump, following his encouragement, stormed the U.S. Capitol building on Jan. 6, disrupting the certification of Joe Biden's election victory. Waving Trump banners, hundreds of people broke through barricades and smashed windows to enter the building where Congress convenes. One rioter died and several police officers were hospitalized in the clash. Congress went on lockdown.
While violent and shocking, what happened on Jan. 6 wasn't a coup.
This Trumpist insurrection was election violence, much like the election violence that plagues many fragile democracies.
The uprising at the Capitol building does not meet all three criteria of a coup.
Trump's rioting supporters targeted a branch of executive authority – Congress – and they did so illegally, through trespassing and property destruction. Categories #2 and #3, check.
As for category #1, the rioters appeared to be civilians operating of their own volition, not state actors. President Trump did incite his followers to march on the Capitol building less than an hour before the crowd invaded the grounds, insisting the election had been stolen and saying "We will not take it anymore." This comes after months of spreading unfounded electoral lies and conspiracies that created a perception of government malfeasance in the mind of many Trump supporters.
Whether the president's motivation in inflaming the anger of his supporters was to assault Congress is not clear, and he tepidly told them to go home as the violence escalated. For now it seems the riot in Washington, D.C., was enacted without the approval, aid or active leadership of government actors like the military, police or sympathetic GOP officials. more>