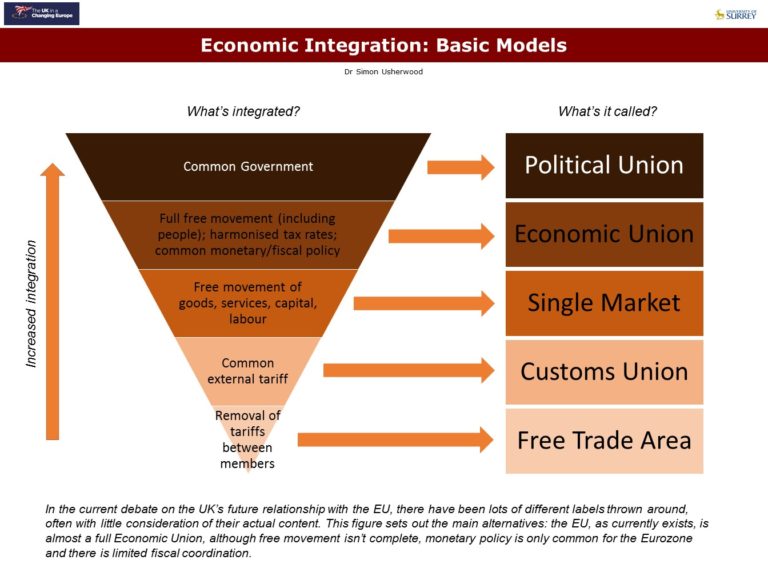 By Simon Deakin – The critical thing with Brexit is to think about trade and regulation as being two sides of the same coin. When we talk about international trade we are really asking, which regulatory regime do we want to sign up to?
Inside the single market there is high degree of harmonization and convergence of rules, or what is sometimes called alignment. Regulatory alignment is the condition of frictionless trade in the European single market. It is a uniquely deep international trading arrangement because of the high degree of regulatory compliance that goes with EU membership.
We can't achieve regulatory autonomy post-Brexit without giving up frictionless trade. So UK policy makers have to think about the consequences of moving away from the single market.
The first impact will be felt in those industries which rely upon regulatory alignment in order to function. For the car industry, and large manufacturers like Airbus, European supply chains will be very negatively affected by regulatory divergence.
That is why it is not surprising to hear that the car companies are going to put their production on hold if there is a prospect of a hard Brexit. They have said that they will pause their production lines for a while to see how their new supply chain arrangements can work. That will have a very serious impact on jobs.
Restrictions on migration from the EU after the transition period ends will not result in more jobs for British workers. The British government is likely to extend bespoke arrangements to allow firms in sectors such as agriculture, hospitality and construction to employ foreign workers outside the scope of British labor laws.
In some sectors, employers faced with rising wage costs are likely to respond by investing in labor-saving technologies, but that while this will improve productivity, it will not lead to net job creation. more>