BOOK REVIEW
Don't Let My Past Be Your Future, Author: Harry Leslie Smith.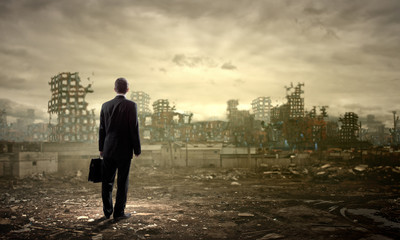 By Harry Leslie Smith – Because I am old, now 94, I recognize these omens of doom.
Chilling signs are everywhere, perhaps the biggest being that the US allows itself to be led by Donald Trump, a man deficient in honour, wisdom and just simple human kindness. It is as foolish for Americans to believe that their generals will save them from Trump as it was for liberal Germans to believe the military would protect the nation from Hitler's excesses.
Britain also has nothing to be proud of. Since the Iraq war our country has been on a downward decline, as successive governments have eroded democracy and social justice, and savaged the welfare state with austerity, leading us into the cul de sac of Brexit. Like Trump, Brexit cannot be undone by liberal sanctimony – it can only be altered if the neoliberal economic model is smashed, as if it were a statue of a dictator, by a liberated people. more> https://goo.gl/HaqHQ7