BOOK REVIEW
The Cognitive Neuropsychology of Schizophrenia, Author: Chris Frith.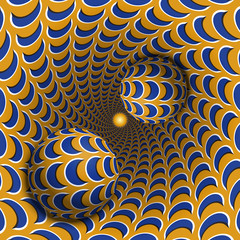 By Chris Frith – We humans like to think of ourselves as mindful creatures. We have a vivid awareness of our subjective experience and a sense that we can choose how to act – in other words, that our conscious states are what cause our behavior. Afterwards, if we want to, we might explain what we've done and why. But the way we justify our actions is fundamentally different from deciding what to do in the first place.
Or is it? Most of the time our perception of conscious control is an illusion. Many neuroscientific and psychological studies confirm that the brain's 'automatic pilot' is usually in the driving seat, with little or no need for 'us' to be aware of what's going on. Strangely, though, in these situations we retain an intense feeling that we're in control of what we're doing, what can be called a sense of agency. So where does this feeling come from?
Humans are social animals, but we'd be unable to cooperate or get along in communities if we couldn't agree on the kinds of creatures we are and the sort of world we inhabit. … more> https://goo.gl/yohWCj