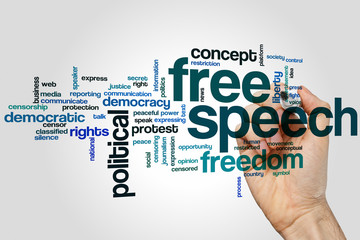 By Jack Denton – GoDaddy's decision comes at a particularly fraught moment in the debate over whether freedom of speech can be reconciled with attempts to quell hateful discourse and actions. Additionally, with the Internet becoming the preferred mode of public discourse, abusive trolling and rampant falsehoods have led some to call for increased accountability from Internet service providers and social media companies for the content they host and support.
The central question of this debate continues to be: Is freedom worth its consequences?
Preventing people from reaching the Daily Stormer's website does nothing to actually combat the ideas. There's the old, famous saying that the remedy for bad speech is more speech—it's not silencing the bad speech. Hate speech is legal in the United States. And people are going to continue to express themselves in awful ways, and cutting off the domain name isn't helpful for the dialogue.
Any attempt to try to hold service providers responsible is absolutely bound to backfire. In the marketplace of ideas, we need to have exposure to all sorts of ideas. Good ones, bad ones, fake ones—all of them are valuable in their own way. The reader is the only one whose judgment matters.
The problems in Charlottesville were not problems of speech, they were problems of violence. more> https://goo.gl/YBkDkM