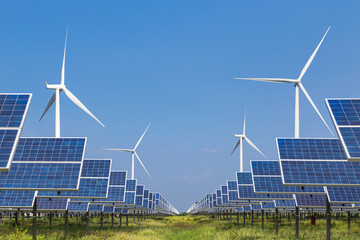 By Raya Bidshahri – When it comes to climate change, government leaders and politicians must begin to think beyond their term limits and lifetimes. They must ask themselves not how they can serve their voters, but rather how they can contribute to our species' progress. They must think beyond the short term economic benefits of fossil fuels, and consider the long term costs to our planet.
Climate change is considered one of the greatest threats to our species. If current trends continue, we can expect an increase in frequency of extreme weather events like floods, droughts and heat waves. All of these pose a threat to crops, biodiversity, freshwater supplies and above all, human life.
Here are examples of a few countries leading the way.
Denmark: Considered the most climate-friendly country in the world, Denmark is on the path to be completely independent of fossil fuels by 2050.
China: Home to the world's biggest solar farm, China is the world's biggest investor in domestic solar energy and is also expanding its investments in renewable energies overseas.
France: Thanks to the production of nuclear energy, representing 80 percent of nationwide energy production, France has already reduced its greenhouse gas emissions.
India: The nation is on the path to becoming the third-largest solar market in the world. Solar power has become cheaper than coal in India.
Sweden: Sweden has passed a law that obliges the government to cut all greenhouse emissions by 2045. With more than half of its energy coming from renewable sources and a very successful recycling program, the country leads many initiatives on climate change. more> https://goo.gl/PPrn3b