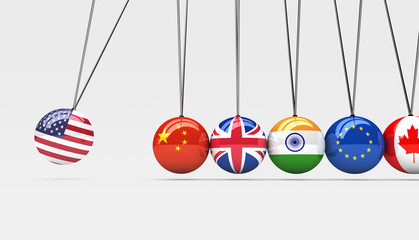 By Mark Leonard – Germany's changing global posture predates Sigmar Gabriel, who is a relative newcomer at the foreign ministry. During the euro crisis, Germany deployed economic means for economic ends within Europe. But in its policies toward Russia, Turkey, China, and the United States, Germany has increasingly been using its economic strength to advance larger strategic goals.
After Putin annexed Crimea in March 2014, the West's response was led not by the US, but by Germany, which spearheaded diplomacy with Russia and Ukraine to de-escalate the conflict. Germany then persuaded the rest of the European Union to agree to unprecedentedly tough sanctions against Russia to deter further aggression.
Germany has maintained that united European front for three years, defying all expectations.
So far, the rupture in German-US relations has been mostly rhetorical. But Angela Merkel is also shoring up Germany's geopolitical position by diversifying its global partnerships, especially with China. According to Volker Stanzel, who previously served as Germany's ambassador in Beijing, "Merkel has no illusions about China, but she sees it as a partner on climate, trade, and the politics of order." more> https://goo.gl/1v98XP