After Charlottesville, CEOs have become our public conscience. Here's what that says about capitalism in America.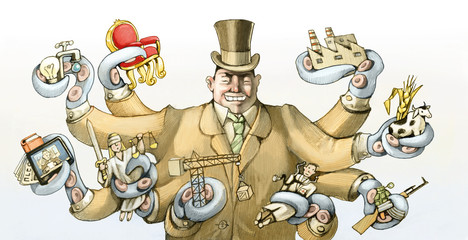 By Tara Isabella Burton – The CEOs' resignations are part of a broader trend of major corporations taking a public stand on issues of social justice. Web hosting site GoDaddy took down neo-Nazi website the Daily Stormer after the Charlottesville violence, and Google later declined to host the site.
(It reappeared, briefly, on the dark web, then subsequently with a Russian address.)
Airbnb deleted the accounts of members it deemed to be white supremacists looking for Charlottesville accommodation. GoFundMe took down a crowd-funding campaign to raise money for the legal fees of the white nationalist who killed counterprotester Heather Hayer with his car.
"There is nothing on the internet," Ridge Montes says, not a forum, a comments section of a news site, or a social media platform used to coordinate political protest events, "that isn't owned by somebody." In other words, political discourse and discourse about social goods is shaped at every level, for better or for worse, by companies with a financial interest in that discourse.
We affirm our values — and identity — at the shopping till as much as, or more than, the altar. more> https://goo.gl/kP9BJG