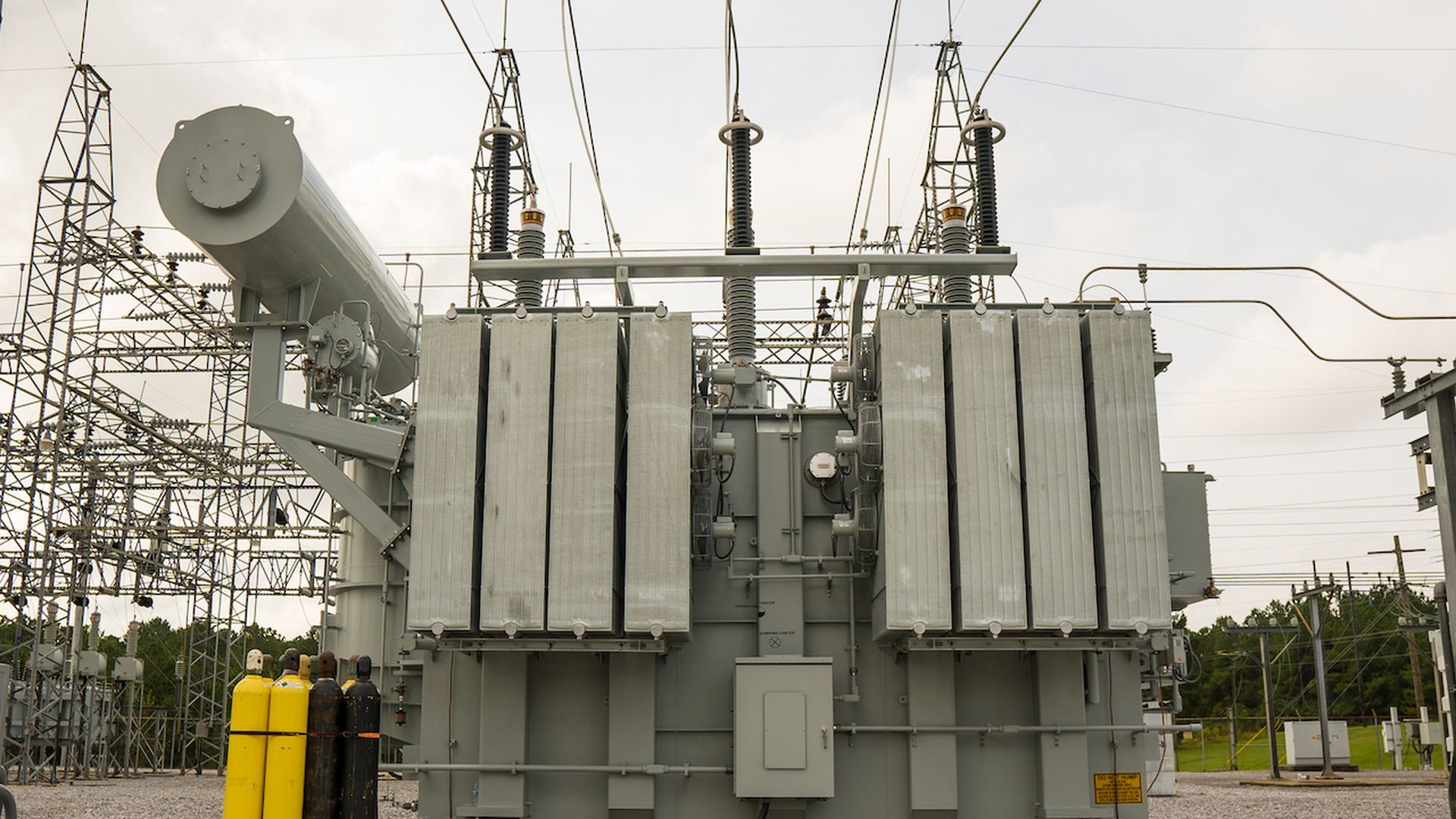 By Ben Geman – A Mississippi utility is installing what's being billed as "the world's first large flexible transformer" — an Energy Department-backed project aimed at boosting grid resilience and smoothing integration of renewables.
Driving the news: GE Research and Prolec GE, working with the Mississippi power company Cooperative Energy, this morning are announcing the launch of a six-month field demonstration at a big substation in Columbia, Mississippi.
Why it matters: The "flexible" transformer has advantages over traditional models customized to specific voltage levels and other conditions, the companies and DOE said.
The big picture: The companies, which released this video promo, said it can better withstand extreme weather and is also an easier and faster replacement when extreme weather has damaged a traditional transformer. more>