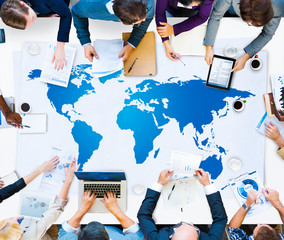 By Ronald Janssen – In its key issues paper for the Ministerial Council, the OECD recognizes that the frictional costs of opening to world trade have been much higher than so far assumed.
Workers losing their job because of competition with low wage economies were supposed to find new jobs elsewhere and do so quickly because the same process of globalization would be pushing up overall national income.
The OECD now openly admits that this assumption was wrong.
A second critical stance is taken on what the OECD calls a 'plausible' link between globalization and rising inequalities. Here, it explicitly admits that globalization has weakened the bargaining power of labor in advanced economies, invoking the threat of cheap import competition from low wage countries as well as that of moving investment and production there.
Trade and investment deals are often rushed through parliaments when all details have been negotiated, thus providing big business the opportunity to weigh on decision-making by massive lobbying of governments in the preceding trade negotiations themselves. The OECD specifically adds that 'the cost-benefit balance of provisions such as ISDS look increasingly questionable, especially when both sides are advanced economies with low risk of discriminatory treatment of foreign investors and reliable judicial systems." more> https://goo.gl/TM76h7