BOOK REVIEW
The Descent of Man, Author: Charles Darwin.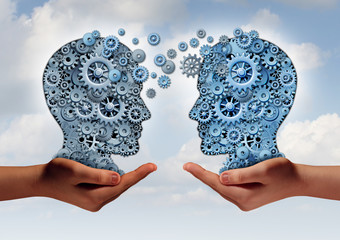 By Benjamin Allen – The story of humanity is one of extraordinary cooperation but also terrible conflict. We come together to build cities, civilizations and cultures, but we also destroy these through violence against each other and degradation of our environment.
Given that human nature is capable of both extremes, how can we design societies and institutions that help to bring out our better, more cooperative, instincts?
This question is not limited to humans. Life's domains are replete with many forms of cooperation, from microbes sharing helpful molecules to dolphins providing aid to the injured. This kind of 'altruistic' behavior – helping others at one's own expense – presents an evolutionary puzzle.
Ideas about evolution and human nature can be difficult to test in the laboratory. However, insight can come from a surprising place: mathematics. The idea is to create a mathematical model: a cartoon picture of the real world, drawn in the language of maths. Mathematical analysis can then provide a kind of 'instant experiment' to test an idea on its theoretical merits.
Individuals can cooperate, helping their neighbors at a cost to themselves, or not. This choice is an example of what game theory calls the 'prisoner's dilemma'. Each individual, if acting in pure self-interest, would choose not to cooperate. Yet cooperation by everyone leads to greater prosperity for all.
Over time, one strategy will win out: society will converge to a state where either everyone cooperates or no one does. more> https://goo.gl/XC4Ju9