YouTube vigilantes are taking consumer advocacy into their own hands.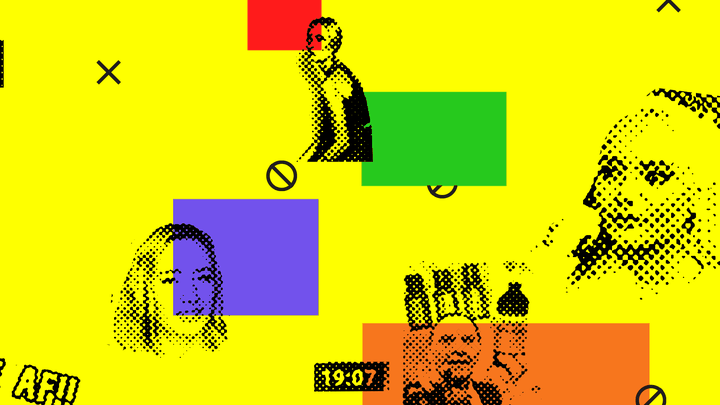 By Kaitlyn Tiffany – For decades, multilevel-marketing companies had it easy. Cutco knives, Tupperware containers, and Pampered Chef bread mixes were inoffensive products sold at weeknight wine parties and, later, in themed Facebook groups. For the most part, they were an unremarkable part of women's lives.
Multilevel marketing—a form of direct selling in which a major chunk of a person's income comes not from the sales they make themselves but from the sales made by people they recruit into the company—was often regarded as exploitative by consumer advocates, but it rarely encountered a serious threat. During the pandemic, distributors for many MLM companies have used this lack of pushback to their advantage: On Instagram and Facebook, women have tried to persuade their followers to use their stimulus checks to join a company that sells shampoo or weight-loss products. They have used economic collapse as a recruitment tool, offering MLMs as the solution to lost income and increased precarity.
For Heather Rainbow, a 20-year-old chemistry student, these appeals were a wake-up call. In May, she made her first anti-MLM TikTok video, green-screening herself in front of what she claims is the 2018 income-disclosure statement for the hair-care company Monat, which shows that 94 percent of its distributors had an average income of $183 that year. She now considers herself something of a consumer advocate and misinformation combatant, posting about companies such as Cutco, Younique, Arbonne, and Lipsense to her 113,00 followers. "That was my first TikTok to really get views," she told me. "I had no idea that people on TikTok would be so receptive to the anti-MLM message." (I reached out to several of the companies named in this article, and most, including Monat, did not respond to my requests for comment. A spokesperson for Arbonne told me in an email that regulators "have recognized the legitimacy of multi-level marketing for decades.")
The same social networks that multilevel-marketing distributors are called upon to exploit—their friends, their family, their followers, their "mutuals"—are now the social networks through which women are pushing out a completely different message. (Though men participate in multilevel marketing as well, they do so in much smaller numbers.) On Reddit, Facebook, YouTube, and TikTok, a huge community has coalesced around the anti-MLM sentiment, bringing together disenchanted former salespeople, curious independent researchers, and thousands of women who are just tired of getting Facebook messages about selling essential oils. more>