How to Right-Size Your Middle-Mile Network for Rural Broadband Growth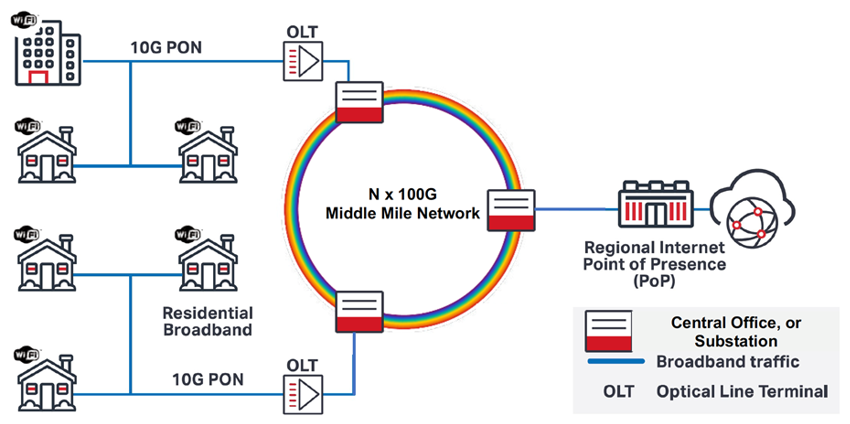 By Mitch Simcoe – Have you ever purchased something where you didn't plan and anticipate your future needs correctly and you ended up needing to replace it with something larger, something that can scale with greater capacity to meet your needs? Something that leaves you with a nagging feeling, that if you had just planned better from the start it would have saved you a lot of time, money and aggravation?
For example, my son recently graduated from college and the first car he went and bought was a 2-seater red convertible with a trunk that can barely hold a suitcase. Now he wants to go mountain biking and kayaking on the weekend and realized he will need to upgrade to a truck and will reluctantly have to sell the sports car.
Well, it is not hard to fall into the same trap when it comes to planning for a Middle-Mile Network for Rural Broadband. Middle-mile networks are typically fiber rings that aggregate the traffic from service provider central offices or utility substations that connect residential customers in rural areas as shown in Figure 1. Whether it's utility co-ops, regional service providers or municipalities, all need to plan for future broadband demand on these middle-mile networks. As we have seen during the pandemic, people living in rural areas have welcomed the opportunity to work from home; they shop, consume entertainment, and access advanced education services and critical healthcare data online. The COVID-19 pandemic has only accelerated these trends: elevating high-speed reliable broadband from a "nice to have" service to an essential one, just like water or electricity. more>
Related>