Future of 5G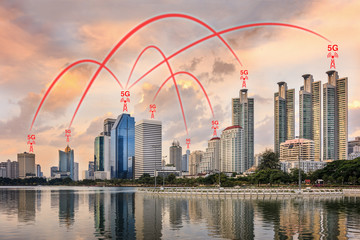 By Susan Friedman, Brian Lavallée – 5G is coming, and with it comes the expectation of wireless speeds that are 100X or more what we experience today with 4G. In fact, one of the goals of 5G is to achieve maximum download speeds of 10 Gbps per user. This influx of traffic won't come without a cost to the underlying networks that support it.
To succeed, mobile network operators (MNOs) will need more than just a new radio access network, they will also need fiber—and lots of it – to manage the massive increase in bandwidth that will come as billions more users, both human and machine, join the network.
5G is expected to be deployed strategically in different locations, especially in the early days. If consumers are expecting all 3G and 4G networks to be replaced with 5G, they'll be disappointed. 5G is expected to complement 3G/4G where it makes sense. And depending on where service providers believe applications and use cases will be most lucrative, they can roll out speeds of up to 10 Gb/s.
This means if you're in a rural community, chances are you probably won't get 5G in the early days. In cities and metro areas you'll see potential applications like enhanced mobile broadband, self-driving cars, video broadcast services, and other use cases that will require high-bandwidth and/or low-latency. So, service providers will deploy 5G in geographic areas where it makes economic sense. more> https://goo.gl/kmxQSs