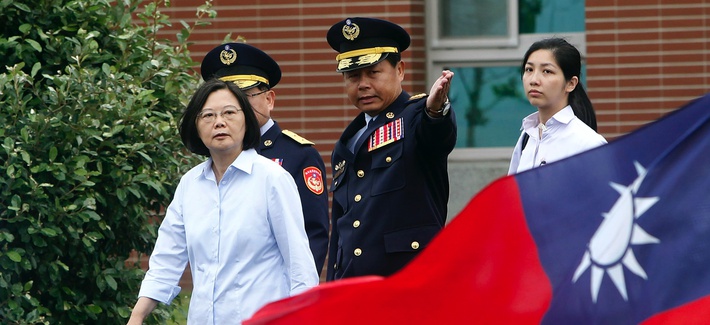 In an interview with 60 Minutes on Sunday night, Democratic front-runner Bernie Sanders suggested that he might take military action to defend Taiwan if China attacks it. The implication is that a Sanders Administration would fundamentally transform America's security policy toward Taiwan—a move that would surely cause hand-wringing in foreign policy circles from Washington to Beijing.
At least in this instance, Sanders is right to shake things up. Washington's longstanding policy of "strategic ambiguity" is increasingly likely to inflame the very kind of crisis that it was intended to deter.
It's time for Washington to re-evaluate, redefine and clarify its commitment to Taiwan.