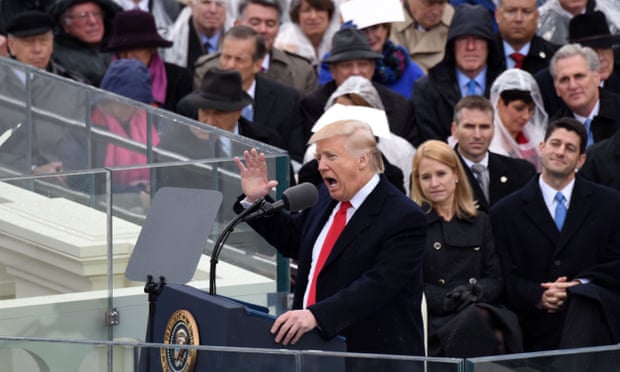 .. we're not even a week into this presidency.
Some commentators have suggested that Trump is intentionally targeting the facts so as to manipulate American public opinion for his own ends. Others have suggested that Trump voters were smart enough to take him seriously but not literally.
The truth may be much simpler and sadder.
Trump's grotesque neediness is an entirely opportunistic enterprise, not an ideological one. There is no grand plan like the Ministry of Truth in Orwell's Nineteen Eighty-Four, which is now thankfully the best-selling book on Amazon.com. There is no winking at the American heartland about what's real and what's just designed to shock the liberal elites. There is just an obese ego masking a tiny level of competence and intelligence.
Source: Trump's lies are delusional. But the dangers they pose are now very real | Richard Wolffe | Opinion | The Guardian
Related>