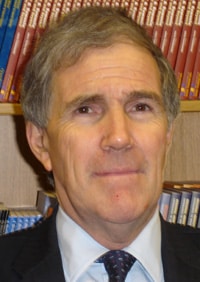 The Irish government rightly believes that the openness of the inner Irish border is an important expression of the success of the Good Friday agreement in vastly reducing political violence and promoting co-operative integration within the island of Ireland.
It equally rightly fears that Brexit may compromise this open border if the internal and external trading regimes of Northern Ireland and of the Republic of Ireland differ significantly from each other after the UK leaves the European Union.
The government in Dublin is unimpressed by airy British assurances that technological or other administrative solutions for trans-border problems can be found at the time of the UK's leaving the Union. These assurances remind Irish politicians and officials unhappily of the naïve claims made by pro-Brexit campaigners during last year's referendum that negotiating a new and favorable trading relationship for the UK with the rest of the European Union would be a straightforward and rapid process.
Source: Ulster and Brexit: The shape of things to come | The Federal Trust