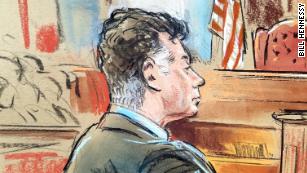 In a filing Thursday, Mueller's team said it wanted to keep a discussion between trial attorneys and Judge T.S. Ellis regarding a question to Gates secret because the transcript of the conversation would "reveal details of the ongoing investigation."
When Gates pleaded guilty and flipped on Manafort in February, he also agreed to help the special counsel with its investigation into Russian election interference as he was needed.
It's unclear how he has aided the special counsel's probe beyond the Manafort case, but Gates was a deputy to Manafort on the Trump campaign and worked on the transition and presidential inauguration.
Source: Mueller request signals Gates may be cooperating – CNNPolitics