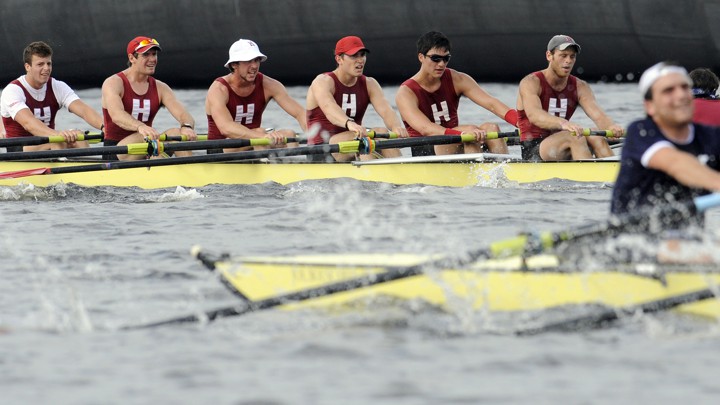 The most visible college athletes—the ones running across bar-TV screens or in full-color photographs on newspaper sports pages—tend to be black. Indeed, college football and basketball players skew disproportionately African American. But, says Kirsten Hextrum, a professor of educational leadership at the University of Oklahoma, "the black men in these two sports are not the reality of who has access to college sports."
By the National Collegiate Athletic Association's own estimate, 61 percent of student athletes last year were white.
At elite colleges, that number is even higher: 65 percent in the Ivy League, not including international students, and 79 percent in the Division III New England Small College Athletic Conference, which includes elite liberal-arts colleges like Williams College and Amherst College.
Source: College Sports Help Rich White Students Get Admitted – The Atlantic