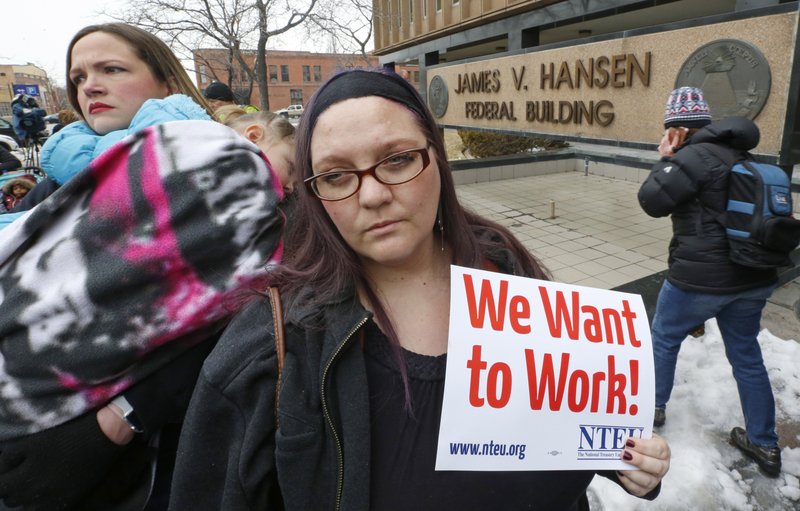 Rachael Weatherly is a senior adviser for the Federal Emergency Management Agency, but she's considering trying to get a job at a grocery store.
Weatherly is among the 800,000 federal employees who aren't getting paychecks for the first time Friday because of the lingering government shutdown.
They are scaling back spending, canceling trips, applying for unemployment benefits and taking out loans to stay afloat, with no end in sight for a partial shutdown that enters its 21st day Friday and will be the longest in history by this weekend.
Source: Federal workers seek loans, second jobs as shutdown lingers