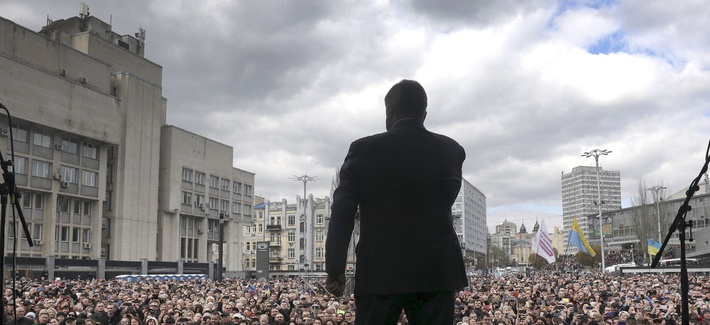 Ahead of European Parliament elections next month and the American presidential contest in 2020, Putin's online armies are auditioning their tactics in Ukraine.
Kyiv isn't just the laboratory for Russia's information warfare tactics, though; it's also a proving ground for possible solutions, where officials such as Zolotukhin, Ukraine's deputy minister of information policy, struggle to walk the line between defending democratic discourse and trampling freedom of speech.
As the United States prepares for another contentious presidential race and social-media regulation looks inevitable, the Ukrainian government's efforts highlight how difficult it is to fight disinformation in a polarized information environment.
Source: Ukraine's Election Is an All-Out Disinformation Battle – Defense One