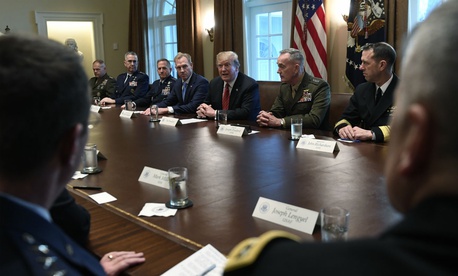 A month and a half has passed since the president's Central America announcement, and according to lawmakers and aides, the administration is not advancing the issue.
Senator Patrick Leahy, who serves as the ranking member of the subcommittee that funds foreign aid, told me that this was the inevitable result of an "impulsive and illogical" decision by the president. "It caught the State Department and USAID by surprise, and they have been scrambling to figure out how to limit the damage it would cause," Leahy said.
"We have heard nothing so far," a senior Democratic official on the Senate Appropriations Committee, which must sign off on any funds that State wants to reallocate, told me.
"What money are we talking about? For what purposes? What's the timeline for this? It's been weeks now, and we've asked multiple times, and we know nothing." (The State Department did not respond to my request for comment.)
This routine has both drawbacks and benefits for the president.
Source: Ignoring Trump's Orders, Hoping He'll Forget – Management – GovExec.com