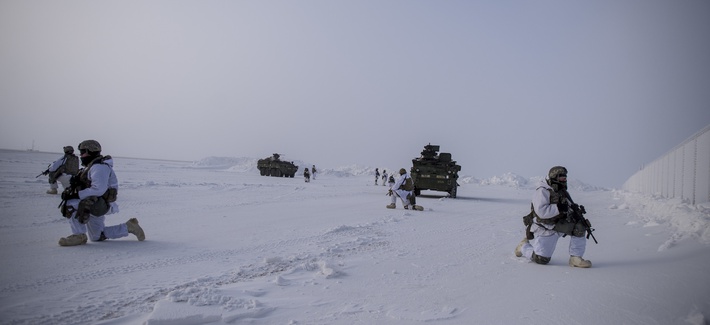 Secretary of State Mike Pompeo did attend the meeting, held last week in Finland. (Finland actually has an ice castle but it was not used.)
It was a strange event: Pompeo gave an ominous speech that made frequent reference to the effects of climate change, even as the U.S. delegation refused to recognize that it exists. The disjuncture pointed to the larger failure of American policy in the Arctic: a U.S.-border region in upheaval, both ecologically and strategically, that the government can't quite ever focus on.
And Pompeo only underlined that stance when he said that the United States would soon re-establish a permanent diplomatic presence in Greenland, a mostly autonomous territory of Denmark, for the first time since the 1950s, while also announcing that he would be postponing his first trip to Greenland.
Source: The Next 'South China Sea' Is Covered in Ice – Defense One