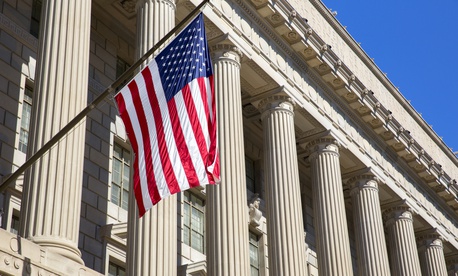 New research reveals three criteria we use to determine whether to trust the government.
For decades, political scientists have measured the public's trust in the federal government consistently, using measures that largely haven't changed since the 1960s—despite the momentous changes happening over the last five decades in the United States.
The new research, which appears in PLOS ONE, tested a vulnerability-centered definition of trust—meaning, defining trust as a willingness to be vulnerable to the actions of another. The results reveal three assessments that lead to one trusting in the government:
whether it has the ability to do its job,
the benevolence to care about its people,
and the integrity to generally do the right thing.
"We went beyond the question of, 'do you trust government?' to find out what the concept of trust really means."
Source: Trust Isn't Simple When It Comes To Government – Management Matters – Management – GovExec.com