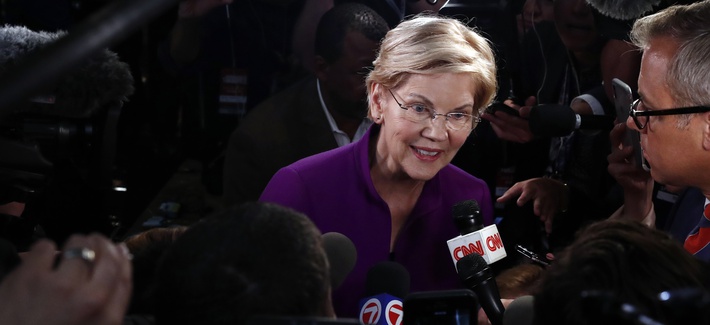 A top candidate for the Democratic presidential nomination in 2020 is proposing a massive overhaul to the State Department and the management of its employees, calling for a doubling of the size of the foreign service and new tools to recruit and retain career diplomats.
Sen. Elizabeth Warren, D-Mass., accused President Trump of decimating State's workforce through a "toxic combination of malice and neglect" in suggesting a slew of reforms she would institute if elected president.
The presidential hopeful said in order to dramatically boost the number of foreign service officers, she would create a "diplomatic equivalent" of the Reserve Officer Training Corps at universities across the country. She also vowed to boost diversity and make improvements to the pay structure at the department.
Warren said that while Trump accelerated the problems at State, he did not start them.
Source: Warren Vows to Double the Number of Career Diplomats at State – Defense One